Little Elm Water Heater Services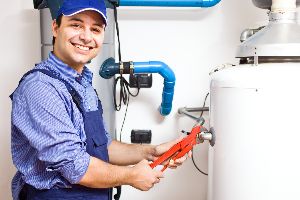 Your water heater plays a major role in your home's comfort, and in you and your family's daily lives, so you need to know that it's always in great condition. At Water Heaters for Less, our Little Elm water heater experts offer a wide array of services to help you keep your water in excellent shape, including installations, repairs, and maintenance services. We'll work hard to make sure that your water heater is able to run well and efficiently, and we'll guarantee your complete satisfaction with all of our work.
All of our water heater contractors are licensed professionals with extensive training and experience. We offer a large variety of different water heaters, and we'll be able to work with you to find the perfect model, brand, and type for your home when it's time for a replacement. We can provide the highest quality repair and maintenance services to help you keep your water heater s reliable and efficient as possible.
Call us today to schedule your water heater services, and we'll be looking forward to working with you.
Water Heater Installations and Replacements in Little Elm
Typically, water heaters for around ten years of regular use, although they can last for a longer or shorter amount of time depending on the care and maintenance that they receive. When it's time to have your water heater replaced, you can rely on our professional Little Elm water heater experts to replace your unit and ensure that it's totally effective and efficient.
We'll begin the job by working with you to select the perfect water heater for your home. We'll safely remove and dispose of your older unit before installing your new unit and ensuring that it's able to function perfectly.
Little Elm Water Heater Repairs
You and your family use your water heater multiple times every day, and it's almost constantly under a high amount of stress. When your water heater develops any kinds of problems, you need to have them solved as soon as possible. Our experts will be able to quickly diagnose and accurately repair any water heater problems. We also offer maintenance services to help [prevent these problems.

If you're looking for water heaters in Little Elm, call Water Heaters for Less at 972-509-0224 or complete our online request form.