Water Heater Repair Services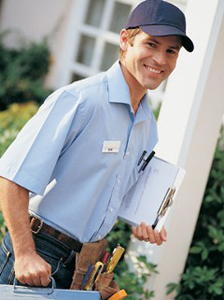 Regardless of whether you live in a rented apartment or your own Dallas home, hot water heater technology plays a very important role in your everyday life. Without heaters, we wouldn't have the luxury of hot water in our homes, businesses and schools for washing, cooking and drinking. Unfortunately, not many people think about heaters much until they need to be repaired or replaced. Like other vital technological necessities, we often don't really appreciate hot water heaters until they won't work anymore.
Don't think that your hot water heater will continue to function perfectly for many decades, regardless of how modern and expensive yours is. Hot water heater can go for many years without needing repair, but they always eventually malfunction and need repairs. Luckily, repairing hot water heaters has become relatively inexpensive in recent years.
After you have had your unit looked at by a Dallas water heater technician, they will probably suggest that you either repair or replace your heater.
If you are looking for a water heater repair specialist in the Dallas metro area, please call us today at 972-509-0224 or complete our online request form.