Carrollton New Water Heaters And Maintenance Service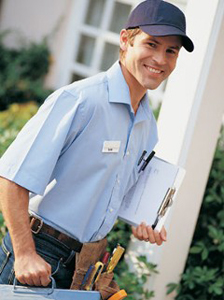 When it comes to needing an expert to take care of your need for Carrollton water heaters and related service, you can count on the Water Heaters for Less team. We are committed to providing each and every one of our clients with the finest in quality for products, workmanship and customer service. Our top priority, as a company, is to make sure that each of our clients gets the professional level of service they need and deserve.
We will be there for you, regardless of what type of service you need. From installation and inspection to repairs and replacement, we have got you covered. We look forward to working with you and showing you what a difference true quality makes. Never settle for less than the best; work with the crew that has made going above and beyond the norm.
New Water Heaters in Carrollton
At Water Heaters for Less, we will be there to help you take care of any and all service needs you may have. Our specialty just happens to be nothing but water heaters – from superior quality products to expert service. So why look any place else when you would simply be sacrificing quality. Let us help you to understand the options that you have and help you make the right decision for your home.
Our job is not just to take care of the labor but to also inform you about your options. From there, we can also help you to make a wise decision. You are the one who is going to have to live with this for years to come, so we want to be able to help you make the best choice possible. You and your family cannot go about your daily routine without access to hot water, let us help you make sure that you have hot water for cooking, cleaning and sanitation.


Carrollton Water Heater Maintenance
You can rely on us to be there for you following the initial installation, as well. We can take care of everything from routine maintenance to repairs to, eventually, replacement. Don't take a gamble when it comes to the level of quality that goes into your your system. We are there to offer you the superior level of quality you need and deserve. When it comes to all of your Carrollton water heater services, you can rely on the Water Heaters for Less team to take care of all of your needs.

If you are looking for a water heater contractor that can install, replace of repair your water heater in Carrollton, call Water Heaters For Less at 972-509-0224 or complete our online request form.