Coppell New Water Heaters And Maintenance Service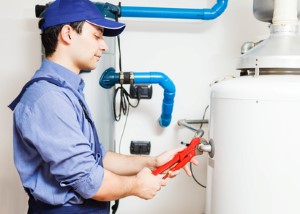 Among the responsibilities homeowners have to deal with, is the need for finding the finest in Coppell water heaters and related service. The good news is that you have now found the most reliable crew to call on for this type of work – Water Heaters for Less. Our only focus, is working with our customers for their need for Coppell water heaters. There is no point in working with another company that only takes care of this type of work, as a side job.
We will be there for you to take care of whatever you need done, so that you can rest assured that you are getting the best in quality for whatever type of work that you need. It is a common misconception that you have to choose between quality workmanship and affordable pricing. By working with our team of experts, you can rest assured that you are getting the best of both worlds. At Water Heaters for Less we care about taking care of the needs of our customers above all else.


New Water Heaters in Coppell
At Water Heaters for Less, we take this line of work seriously and it shows in the results that we get. We look forward to working with you and showing you in person how we have earned the impeccable reputation we have. You are going to appreciate the difference that true quality makes so don't ever settle for less.
We want to be sure that every single one of our clients is able to make a choice that works the best for them. When you team up with our crew, you can feel confident that you are receiving the best in quality work. Don't take a gamble when it comes to the service that you are paying for.


Coppell Water Heater Maintenance
Our experts will also be there for you to address your need for any potential related follow up service needs, such as repairs and maintenance. Why trust anyone else to take care of your service needs when we already know your water heater? Let us take care of whatever you need done.
For your Coppell water heater service needs call on Water Heaters for Less. We are the number one local leading choice for plenty of reasons, ones that you will quickly see by working with us. For quality products that will last for years to come and service to go with is, let us take care of you.


If you are looking for a water heater contractor that can install, replace of repair your water heater in Coppell, call Water Heaters For Less at 972-509-0224 or complete our online request form.