Dependable Grapevine Water Heating Contractors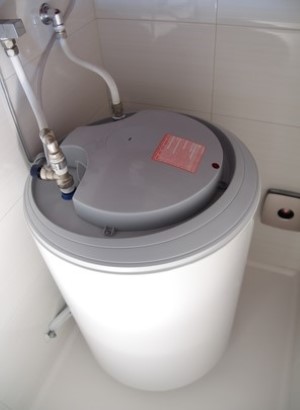 When it comes to crucial components of your Grapevine home, your water heater is right there near the top of the list. You and your family depend on your water heater day in and day out for a great deal of the comfort and convenience you enjoy from your home, and anytime your water heater isn't working properly, or breaks down, you can count on the professional Grapevine water heater technicians here at Water Heaters For Less to provide you with the quality service you need to get your system back up and running like it should in no time at all. Have you been having trouble with your home's water heater recently? If so, give our team of professionals a call today and let us show you the kind of quality service that has helped to make us a household name throughout the local Grapevine area.
Our team of professional Grapevine water heater technicians believe that every homeowners deserves to have a safe, reliable, efficient, and functional water heater for their home. We make it our mission to ensure that your home's water heater gets the high quality service it needs to continue operating its best at all times for you and your family. If you have any questions about our full line of high quality water heater services, or if you would like to schedule an appointment for your service with one of our specialists, give us a call today. Our team of experts are always standing by and ready to help.
Tankless Water Heaters In Grapevine
Here at Water Heaters For Less, we carry a full range of high quality tankless water heaters for local homeowners who are interested in upgrading their hot water system. Tankless water heaters are designed to provide you and your family with all of your hot water needs in a manner that is more effective and efficient than any other method on the market these days. Whereas a traditional water heater relies on a large tank to store water for later use once it's been heated, a tankless water heater system is designed to heat the water as there is a demand for it, ensuring that you are never paying for hot water unless you are actively using it. Because of this design, it also means that you never have to worry about running out of hot water once you turn the faucet. With a brand new tankless water heater for your Grapevine home, you can greatly reduce the amount of energy you waste on hot water that you don't need, improving the comfort of your home and reducing your energy bills in one fell swoop.
Water Heater Customization In Grapevine
Whether you decide to go with a traditional water heater system, a tankless system, or a hybrid system, our team of water heater technicians can help you customize your new water heater system to ensure you get the absolute best in terms of performance from it, and to ensure that your new system is perfectly designed to fit the specifications of your home.
If you are looking for a professional water heater contractor in Grapevine, give us a call today at 972-509-0224 or complete our online request form.