Highland Park Water Heater Experts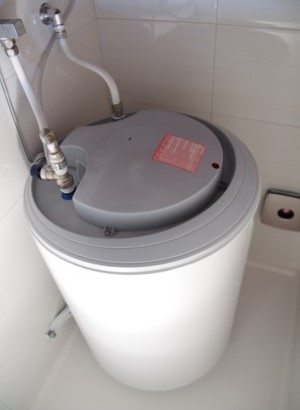 Your home's water heater plays a huge role in your life every day, and you need it to always be totally function and reliable. Water heaters are put under a lot of stress very frequently, so it's very important that they receive frequent maintenance services, and you need to have any necessary repairs performed as soon as possible. At Water Heaters for Less, our professionals provide a wide range of services that can help you keep your water heater in the best condition possible, whether you need a replacement, installation, maintenance, or repairs.
Our Highland Park water heater contractors are all licensed professionals with extensive training and experience, so we can guarantee that when you hire us, you'll receive the highest quality workmanship and customer service possible. We offer a huge variety of electric, gas, tankless, and hybrid water heaters, and our professionals will work with you to decide which would be best for your home any time you need a new water heater.
Give us a call today to ask any questions you may have about the services or products that we offer, or to schedule your appointment, and we'll be looking forward to assisting you.
Water Heater Replacement and Installation in Highland Park
The average water heater has a lifespan of around ten years, although, depending on the amount of care and maintenance your water heater receives, it could last for a longer or shorter period of time. However, no matter how well-maintained your Highland Park home's water heater is, you will eventually need to replace it. When it's time for you to have a new water heater installed, our professionals will be able to take care of the job from beginning to end.
We'll start by working with you to determine which water heater would be right for your home and your family. We'll provide you with our professional advice and opinions, but we'll always leave the final decision up to you.
We have a wide range of different brands, models, and types of water heaters available, and we can help you find the water heater that will be best suited to your needs, your budget, and energy efficiency concerns.
Highland Park Water Heater Repairs
You and your family rely on your water heater every day, and when your water heater experiences any problems, you need to hire a professional you know you can depend on for quality repairs. Our professional Highland Park water heater repair technicians can provide thorough and accurate repairs for any problems that you encounter.
We also offer maintenance services, and we recommend that you have your water heater tuned up and inspected at least once each year to keep it as healthy and efficient as possible.
Latest Articles
Energy Star Water Heaters Installed - McKinney Tx

We have several of the Rheem Energy Star water heaters in stock, model # RHGPRO 50 – 40F. This water heater does qualify for the Texas Rebate. Call today to schedule the replacement and installation of the Rheem Energy Star water heater. Visit our website for more information or call us at (972) 509-0224. Harvey...

Read More
Water Heater reviews McKinney Tx, McKinney Plumbing Company

Visit our website for more information and water heater prices at www.waterheatersforless.com     Water Heater Comparison Charts:                        Gas Water Heaters                                                                                     Electric Water Heaters   What research says about our Water Heaters: Rudd Professional Guardian Water Heater: BEST VALUE – BEST RATING – LONGEST WARRANTY Our research shows the Rudd brand water heaters...

Read More
If you're looking for water heaters in Highland Park, call Water Heaters for Less at 972-509-0224, or fill out our online request form.