Highly Skilled and Knowledgeable Water Heater Contractors in Frisco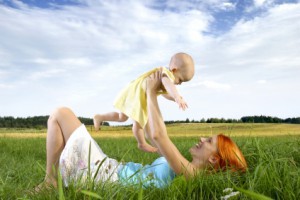 At Water Heaters For Less, our Frisco water heating contractors can take care of all your hot water needs. We understand that you and your family rely on your water heater each and every day. Getting ready in the morning for work and school can seem almost impossible without a properly functioning water heater. In every project that we undertake, our goal is to provide our customers with the highest quality water heater possible.
When you decide to install a water heater in your Frisco home, our knowledgeable professionals are here to help. We can provide you with great advice about each product in which you are interested. With our help, you are guaranteed to choose the best water heater for you and your family. In this way, you can feel confident that your Frisco family will love your new water heater for years to come.
Call Water Heaters For Less if you want to install a new water heater in your Frisco home or
business. Our water heating technicians are adept at replacement services as well
as water heater installations during both remodeling and construction projects.
After we expertly install you new water heater, we can provide for all of your
maintenance needs throughout its service life. Our staff would be excited to
schedule your appointment today.
Tankless and Hybrid Water Heaters in Frisco
At Water Heaters For Less, our water heating professionals are highly versatile and provide
the widest range of services. In addition to installing traditional gas and
electric water heaters, our professionals can provide you with either a tankless or
hybrid water heating system. These water heaters provide many unique benefits
compared to traditional tank systems.
Tankless and hybrid water heaters are different from traditional systems in that
they have the capability of heating water to temperature in an on-demand fashion.
In contrast, tank systems heat the entire storage area before warm water is
available. As such, if you install a tankless or hybrid water heater in your Friscohome, you will never have to worry about running out of hot water again.
As another benefit of this on-demand heating feature, tankless and hybrid water
heaters do not waste energy keeping a large tank of water at temperature when your
Frisco family does not need water. As such, both of these systems will reduce your
monthly energy bills. Hybrid water heaters enhance this efficiency even more by
recapturing heat for greater savings.
Water Heaters Customized to your Frisco Family
When you hire Water Heaters For Less to install a new water heater in your Frisco home, you
can rest assured knowing that you will receive the highest quality water heater
services. In every project we undertake, we strive to customize our water heating
services to the unique needs of our Frisco customers. In this way, we always make
certain that our customers' are completely satisfied with all of our work.
Latest Articles
Attic Water Heater Problems, Water Heater Pilots Frisco Plumbers

Attic Water heater Problems and water heater pilot problems? Let your Frisco Plumber diagnose your water heater problems; call Water Heaters For Less at (972) 499-2288 or visit our website at www.waterheatersforless.com to make an appointment. Common Water Heater Problems One of the most frequent and least recognized problems homeowners face is inadequate attic ventilation. Poor...

Read More
Whole House Instant Hot Water Plano TX, Plano Plumbing Company

Tired of waiting for hot water at your shower or sink in Plano TX? Feel guilty about wasting water while you wait? The Grundfos Comfort System brings savings and comfort to your life by giving you hot water in an instant from any source in your Plano home. Hot water stands ready to come out...

Read More
If you are looking for a water heater contractor that can install, replace, or
repair you water heater in Frisco, call Water Heaters For Less at 972-509-0224, or fill out our online request form.