Richardson New Water Heaters and Maintenance Services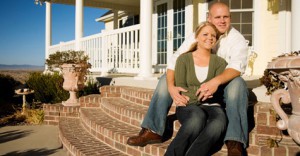 It is hard to imagine a day in which your family does not use its water heater. Your water heater is vitally important to many of your most important every day tasks. At Water Heaters For Less, our water heating contractors believe that every Richardson family deserves the highest quality water heater possible. All of our services are geared to ensuring that you are completely satisfied with your water heater.
Call Water Heaters For Less today if you are looking to install a new water heater in your Richardson home or if you need to repair your current water heater. Our technicians and installers are ready to help you with all of your hot water needs. Our courteous and knowledgeable staff would be happy to assist you in any way we can. We can answer all of your water heater questions, and we can schedule your
appointment today.
New Water Heaters Customized to Your Richardson Family
At Water Heaters For Less, we proudly carry the widest range of high quality water heaters
in Richardson. No matter what type of water heater you are looking for, we have it
ready for you. Our water heater technicians can install gas or electric systems for
you. We can also install tankless and hybrid water heaters.
Because we provide so many water heating options, our experts are here to assist you
through the entire process. At Water Heaters For Less, we strive to provide our customers
with a water heater that is completely customized to fulfill the unique needs of
their Richardson family. We provide amazing advice that ensures that you make the
right choice when it comes to your new water heater. With our help, you and your
Richardson family are guaranteed to love your new water heater well into the future.
Water Heater Maintenance Ensures Peak Performance
After we install your new water heater in your Richardson home, our professionals
will always be available for any of your hot water related needs. Our water heating
technicians are highly skilled at providing rountine maintenance and emergency
repairs. If you water heater is not performing efficiently or is completely broken,
our water heater repair contractors will respond immediately to resolve the problem.
In order to prevent major water heater problems, Water Heaters For Less provides local
Richardson property owners with routine maintenance services. During these
scheduled tune-ups, our water heater technicians will troubleshoot your system to
identify any and all problems that are affecting the performance of your system.
While there, we can repair each of these issues before they become major problems.
After our water heater maintenance services, you can rest assured knowing that your
system is in the best condition possible.
Latest Articles
Water Heaters Dallas TX lowest prices & best warranties

We have slashed our prices! We sell water heaters including installation for as low as $799 and we now have financing available. Visit our website to compare water heaters and find the water heater to fit your needs and your budget. Call our office at (972) 499-2288 or email us for more information and to schedule an appointment. Call the...

Read More
Water Heater Maintenance, Dallas, Plano, Frisco

Extend the Life and Efficiency of your Water Heater with annual water heater maintenance. Many water heaters fail due to neglect and loose efficiency ever year of its life. Improve the lifetime and efficiency of your water heater with our annual water heater maintenance. Every manufacturer recommends that water heaters are serviced annually by your...

Read More
If you are looking for a water heater contractor that can install, replace, or
repair you water heater in Richardson, call Water Heaters For Less at 972-509-0224, or fill out our online request form.