Parker Water Heating Contractors Installing, Repairing, and Replacing Systems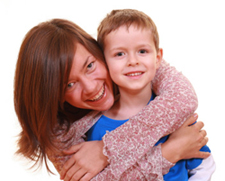 You and your family rely on you water heater each and every day. It is one of the most crucial aspects of your Parker home. Your water heater provides your family with much needed comfort and security throughout the day. If there every is problem with you water heater, you and your family suffer a substantial inconvenience.
At Water Heaters For Less, our water heating technicians believe that every Parker family should have the most reliable, efficient, and functional water heater. All of our amazing services and products are geared towards ensuring that you an your Parker family enjoy the best water heater possible. With our help, you can always rest assured knowing that your water heater will operate at peak performance.
Call Water Heaters For Less if you are looking for a high quality water heater for your Parker home. Our contractors can install a water heater for you during a remodeling or construction project. We can also replace your current water heating system. Our courteous and polite staff would be happy to answer any questions that you may have. We can schedule your appointment today.
Tankless Water Heaters in Parker
At Water Heaters For Less, our Parker professionals carry a wide selection of
top-of-the-line tankless water heaters. Tankless water heaters are a great way to
provide for all of your family's hot water needs in the most efficient and effective
fashion. Because of their unique design, tankless water heaters provide many unique
benefits.
As most Parker residents are familiar, a traditional water heater relies on a large
tank in order to function properly. As you may have surmised, the tank is filled
with pre-heated water that is held at temperature until someone in your family needs
it. These systems are very reliable and provide a large volume of hot water.
In contrast, tankless water heaters do not rely on pre-heated water to fulfill your
needs. When you install a tankless water heater in your Parker home, you will have
an endless supply of hot water. Because the water is heated on demand, you never
have to worry about running out of hot water.
In addition, because your tankless water heater does not have to keep water at
temperature, it does not waste energy keeping water warm when you do not need it.
As such, when you install a tankless water heater, you reduce the amount of money
you spend on energy. You will immediately realize these savings on your next
utility bill.
Water Heaters Customized to Your Parker Family's Needs
Whether you go with a traditional, tankless, or hybrid water heater, Water Heaters For Less
guarantees that we will customize your new system to the specific needs of your
family. We will provide you with the expert advice you need to ensure that you make
the best choice for your Parker family. In this way, we can guarantee that you will
love your new water heater for years to come.
Latest Articles
Gas Water Heater Problems Plano TX

Gas Water Heater Problems Water leaks: Some water leaks can be repaired. Water connections at the top of the water heater can sometimes be repaired, if the relief valve leaks it can be replaced, and if the drain valve leaks it can possibly be replaced. If the tank is leaking, the water heater must be...

Read More
Tankless Water Heater $1500 Tax Credit Lewisville TX

CALL WATER HEATERS FOR LESS, YOUR LEWISVILLE TANKLESS WATER HEATER INSTALLER 972-499-2288 OR VISIT OUR WEBSITE WWW.WATERHEATERSFORLESS.COM Federal Tax Credit Up To $1500.00 On February 17, 2009, President Obama made important changes to the homeowner tax credits for specified energy-efficient home improvements.  These include qualified tankless water heaters (tankless water heaters with an EF rating of...

Read More
If you are looking for a water heater contractor that can install, replace, or
repair you water heater in Parker, call Water Heaters For Less at 972-509-0224, or fill out our online request form.