Marble Falls Water Heater Experts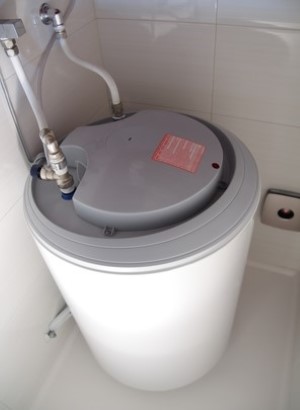 Water heaters are a very important part of your daily life, so it's important that you keep your home's water heater in great condition. Your water heater is almost always under a tremendous amount of stress and pressure, so it needs to have frequent maintenance and prompt repairs performed by a qualified professional. At Water Heaters for Less our Marble Falls water heater experts can provide you with all sort of services for your water heater, from installations and replacements to repairs and maintenance.
Our professionals are all licensed, trained, and experienced, so we can always guarantee that you'll be receiving the best possible workmanship. We have a full line of gas, electric, tankless, and hybrid water heaters, and we can help you decide which water heater would best for your home when you need a replacement or installation.
Call us today with any questions you have about our products or services, or to schedule your appointment, and we'll be looking forward to working with you.
Water Heater Installations and Replacements in Marble Falls
The average lifespan of a water heater is 10 years, although that number increase or decrease depending on whether or not the unit receives the maintenance and repairs that it needs. But no matter how much care it received, you will eventually need to have your Marble Falls home's water heater replaced. Whether you're looking for an installation for a new water heater or you need a water heater replacement, our professionals can take care of the entire job.
We'll begin by helping you select the perfect water heater for your home and the needs of you and your family. We'll give you our professional advice and opinions, but we'll always leave the final decision up to you.
We carry a wide range of different brands and models of water heaters, and we'll make sure that your new water heater is perfect for your home.
Marble Falls Water Heater Repairs
You need water heater to be reliable and totally functional at all times, so when you encounter any problems with your water heater, you need a professional contractor you know you can trust with the job. Our professional Marble Falls water heater experts can provide quick, thorough, and accurate repairs whenever you need them. We'll be able to diagnose the problem quickly and take care of it at its source.
We can also provide you with annual maintenance services for your water heater, which will help prevent any major problems from occurring with the unit, make sure that it runs efficiently, and extend its lifespan.
Latest Articles
Dallas TX Plumber - Free In Home water heater quotes

Free In Home quotes for water heater replacement. Just mention this ad when calling (972) 509-0224 or contact us by email. Offer valid Monday through Friday during regular business hours only. Offer Not valid on water heater repairs. American Standard, Rheem, Bradford White, Navien tankless water heaters, Takagi tankless water heaters, Rinnai tankless water heaters, Eternal...

Read More
Water heater code upgrades in Plano TX & what it means

When the Big Box stores or a Plano plumber tells you a water heater will cost 'X' amount of dollars plus Code Upgrades, you still may not have all of the answers you want. As a homeowner, you may want to know what those upgrades are and how much it will cost you. On our...

Read More
If you're looking for water heaters in Marble Falls, call Water Heaters for Less at 972-509-0224, or fill out our online request form.