Flower Mound Water Heater Contractors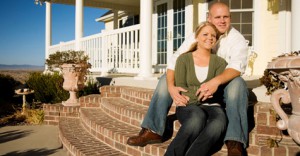 Every morning, you and your family rely on your water heater to get ready for the day. If your water heater breaks down or does not provide for your needs, your family suffers a great deal of frustration and inconvenience. As such, you have a responsibility to ensure that your water heater operates effectively and efficiently at all times. At Water Heaters For Less, out Flower Mound water heater experts are here to help you with this obligation.
We install and repair both traditional and tankless water heating systems made by the top manufactures. With our assistance, you can feel confident that you and your family will always have a reliable source of comfort within your home. In every project we undertake, our main goal is to maximize customer satisfaction through the high quality services that we provide.
Call Water Heaters For Less today if you need to hire a professional water heater contractor in Flower Mound. Our highly skilled experts can assist you with all your repair and replacement needs. We would he happy to answer any questions that you may have. Our staff can schedule your appointment today.
Water Heater Maintenance and Repairs in Flower Mound
If your water heater has been malfunctioning or is complete inoperable, our Flower Mound contractors are here to help. We can troubleshoot your system in order to determine the precise problem that is affecting its performance. With this information, we can conduct the repairs that will enhance the performance and efficiency of your water heater. You and your family are guaranteed to be satisfied by the results.
Water Heater Replacements with Expert Guidance
When you decide to replace the water heater in your Flower Mound home, you will make the most of your efforts and investment if you hire our experts for assistance. We can personally inspect your property and inquire as to your unique hot water needs. Our experts can then provide you with the advice and information that you need in order to choose the best water heater for your property, family, and budget.
At Water Heaters For Less, we carry high quality traditional and tankless water heaters from all of the top manufactures. Our team will provide you with a free estimate so that there are no surprise at the culmination of the project. You can rest assured knowing that you made the most economical decision because of our price match guarantee. Afterwards, our Flower Mound water heater technicians will always be available for your maintenance and repair needs.
Latest Articles About Water Heaters For Flower Mound Homeowners
Irving Tx Plumber - Free In Home Water Heater quotes

Free In Home quotes for water heater replacement. Just mention this ad when calling (972) 509-0224 or contact us by email. Offer valid Monday through Friday during regular business hours only. Offer Not valid on water heater repairs. American Standard, Rheem, Bradford White, Navien tankless water heaters, Takagi tankless water heaters, Rinnai tankless water heaters, Eternal...

Read More
Tankless Water Heater $1500 Tax Credit Lewisville TX

CALL WATER HEATERS FOR LESS, YOUR LEWISVILLE TANKLESS WATER HEATER INSTALLER 972-499-2288 OR VISIT OUR WEBSITE WWW.WATERHEATERSFORLESS.COM Federal Tax Credit Up To $1500.00 On February 17, 2009, President Obama made important changes to the homeowner tax credits for specified energy-efficient home improvements.  These include qualified tankless water heaters (tankless water heaters with an EF rating of...

Read More
---
If you need to hire a professional water heater contractor in Flower Mound, call Water Heaters For Less today at 972-509-0224, or fill out our online request form.