Water Heater Repair Technicians and Replacement Contractors in Corinth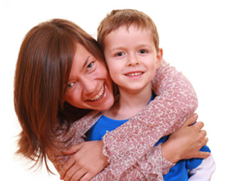 When you wake up to get ready for the day, one of the most important luxuries and conveniences that you enjoy is a steady source of hot water. If you current water heater is failing to provide for you and your family's needs, you should contact a professional for help. At Water Heaters For Less, our Corinth water heater contractors can help you with any of your repair or replacement needs.
Our technicians have the knowledge, skill, and ability necessary to troubleshoot your water heater in order to determine the precise problem that is affecting system performance. We have a wide range of systems made by the top manufactures, and our water heater experts can help you choose the best one for your family's unique needs. The one constant in all of our work is our goal to maximize customer satisfaction.
Call Water Heaters For Less if you need to hire a professional to assist you with water heater maintenance or replacement services. Our courteous and polite staff would be happy to assist you in any way that we can. Our knowledgeable experts can answer any questions that you may have about our services or your current water heater. We can schedule your appointment today.
Water Heater Repairs in Corinth
At Water Heaters For Less, our Corinth technicians specialize in both emergency and routine repair services. If your water heater has completely failed, we can respond quickly to your problem in order to get it operating effectively as soon as possible. In the mean time, we offer routine water heater maintenance services to our customers so that we can help keep your system operating in the most effective, reliable, and efficient manner at all times.
Traditional Water Heater Replacements in Corinth
If you have a traditional tank water heater and you are interested in replacing it with a similar system, our Corinth water heater installers can help. We carry high quality systems made by the top manufacturers. We can provide you with a free estimate. Our professionals can help you with the manufacturer warranty, and we will provide you with our price match guarantee. You are guaranteed to be completely satisfied with the results.
Tankless Water Heaters in Corinth
At Water Heaters For Less, our Corinth water heating replacement contractors also can help you install a tankless water heater in your home. Tankless water heaters are a great option because they provide you with an endless amount of hot water. Also, because they do not heat water unnecessarily, tankless water heaters can help you save money on your energy bills.
Latest Articles About Water Heaters For Corinth Homeowners
A.O. Smith Water Heater McKinney TX, Endless Hot Water

AO Smith Vertex Water Heater- Qualifies for the $1500 Tax Credit   If you have been looking to go green in your McKinney TX home with minimal retro-fitting and less cost than a tankless unit, then the AO Smith Vertex is the water heater for you. Now you can have endless hot water, shower after...

Read More
Dallas TX Plumber - Free In Home water heater quotes

Free In Home quotes for water heater replacement. Just mention this ad when calling (972) 509-0224 or contact us by email. Offer valid Monday through Friday during regular business hours only. Offer Not valid on water heater repairs. American Standard, Rheem, Bradford White, Navien tankless water heaters, Takagi tankless water heaters, Rinnai tankless water heaters, Eternal...

Read More
---
If you need to hire a professional water heater contractor in Corinth, call Water Heaters For Less today at 972-509-0224, or fill out our online request form.