Highly Knowledgeable and Skilled Water Heater Contractors in Celina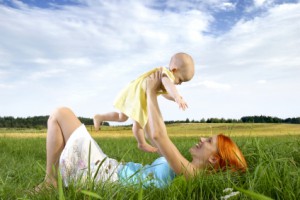 As a Celina property owner, you understand how important your water heater is to your family's enjoyment of your home. Without a properly functioning water heater, getting ready in the morning, doing dishes, and cleaning laundry would all be immensely more difficult. As such, you have an obligation to ensure that your water heater is in the best state of repair at all times. At Water Heaters For Less, our Celina water heater repair and replacement contractors are here to help you with this important responsibility.
In every project that we undertake, our Celina water heater contractors are honored by the trust that our customers show in us. In order to honor that trust, we strive to provide our customers with the highest quality services possible. Whether we are repairing or replacing your water heater, our goal is to provide you with a system that will provide for your family's needs in the most efficient, reliable, and effective manner possible. By achieving these goals, we can guarantee your complete satisfaction.
Call Water Heaters For Less today if you need to hire a professional water heater contractor in Celina. Our polite and respectful staff is here to assist you in any way that we can. We would be glad to answer any questions that you may have about your water heater or our amazing services. Our team can set up your appointment today.
Why hire Us For Your Water Heater Replacement Project
When you hire our Celina professionals, you are guaranteed to be satisfied with the advice and services that you receive. Our highly skilled experts can assess the current layout of your home and inquire as to your family's unique hot water demands. With this information, we can provide you with information you need to know about water heating systems made by the top manufactures. As such, you can feel confident knowing that you made the best choice in the process.
In addition to providing you with high quality advice, you will receive the customer service that ensures complete satisfaction. Our water heater replacement contractors will provide you with an up-front free estimate as well as our price match guarantee.
Water Heater Repairs in Celina
After we install your new water heater for you, our Celina water heater repair contractors will always be available to provide for your routine maintenance and emergency repair needs. We have the ability to troubleshoot your water heater in order to determine precisely what is causing poor system performance. With our help, you can confidently use your water heater knowing that it is operating reliably and efficiently at all times.
Latest Articles About Water Heaters For Celina Homeowners
Gas Water Heater Problems Plano TX

Gas Water Heater Problems Water leaks: Some water leaks can be repaired. Water connections at the top of the water heater can sometimes be repaired, if the relief valve leaks it can be replaced, and if the drain valve leaks it can possibly be replaced. If the tank is leaking, the water heater must be...

Read More
Tankless water heaters Lewisville TX

Water Heaters for Less by Harvey West Plumbing – Rinnai Tankless water heaters  as low as $2999 installed.  (paymentsas low as $37.49) Visit our website at www.waterheatersforless.com or call (972) 509-0224 for more details.  We also install Navien and Noritz tankless water heaters. Our price includes the following: The Rinnai R75LSi tankless unit with digital controller...

Read More
---
If you need to hire a professional water heater contractor in Celina, call Water Heaters For Less today at 972-509-0224 or complete our online request form.